BBC Interactive asked me to design and create a 3D model of a remote control. I wasn't really happy about the creative brief, as it stated that they wanted to design it as close as possible to the then current Sky unit, without it being too obvious.. The idea originally was just to have a 3D model of a remote, so that they didn't have to use the Sky one in their promos and ads. And then once I started, they decided that they wanted to actually make the unit too, at the time they were considering entering the set top box market, so having a ready desing was prudent.
Anyways, I created the 3D model, and then we had it modelled as a physical unit too, and it ended up being used for many years in every shoot… It took me roughly 4 days, from start to finish to complete this, so it was far from perfect, but that's what they wanted..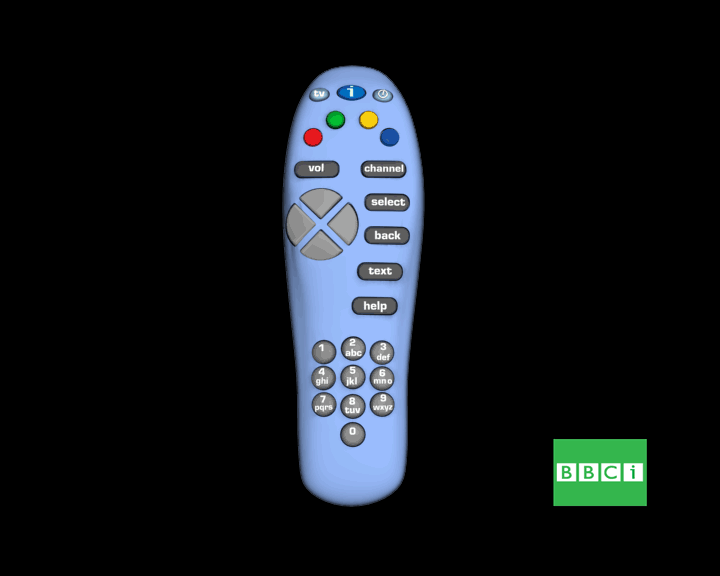 We had a wooden model of the remote unit made for use in shoots by our department. Below are some examples of the usage of the asset as a 'real' physical unit, used in shoots. These were used often, any several subsequent models had to be remade for years afterwards. In more elaborate promo productions, or in CGI based footage, we used a 3D file of the remote, which I made as a separate 3D asset for use in Avid suites, and After Effects.
WHAT PEOPLE ARE SAYING
Nic is really easy to communicate with and easy to get hold of, 24/7!CHRIS MARTIN