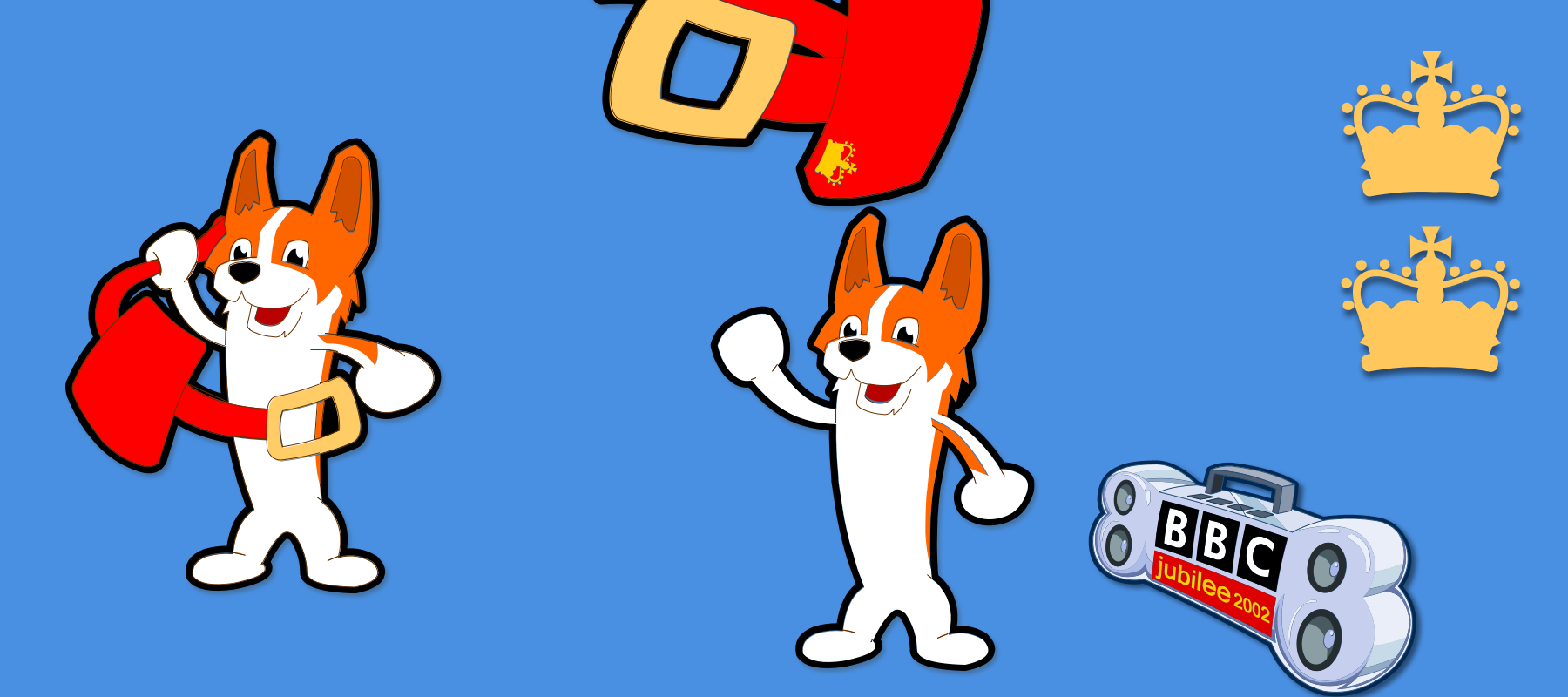 Jubilee Illustration
BBC Jubilee 2002 Dancing Corgi – BBC Music Live
This was illustration for various promotional apps for the BBC.
Originally illustrated as a Flash asset, now presentable only as vector artwork and HTML5 animation due to Flash's demise.
This was an assets used across various applications, such as screensavers, screen-mates, online. The screen-mate app was compiled on a Chinese tool named – ScreenBabes (!!)
Client was BBC Radio 1 Marketing / Music Live, agency was BBC Creative Services, later known as BBC Design / Red Bee.
TECHNOLOGY
2D Vector illustration. Animated in Flash